Accommodation
To ensure exclusivity, we provide a limited number of rooms at our resort. Eight standard suites and a couple of two bedroom suites are housed in two separate blocks assuring you of utter privacy.
Waterview Suites
There are 6 spacious waterview suites each with a living area, a sleeping area, an ensuite, a luggage room and balcony/verandah.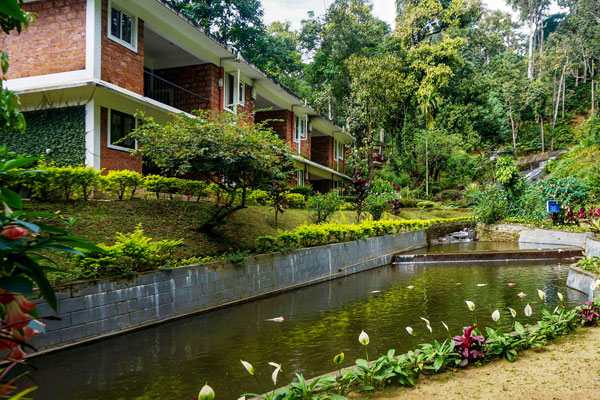 Garden View Suites
There are two Family suites featuring a living area and 2 bedrooms plus attached bath. The 2 single bedroom suites come with a living area and a bedroom with ensuite.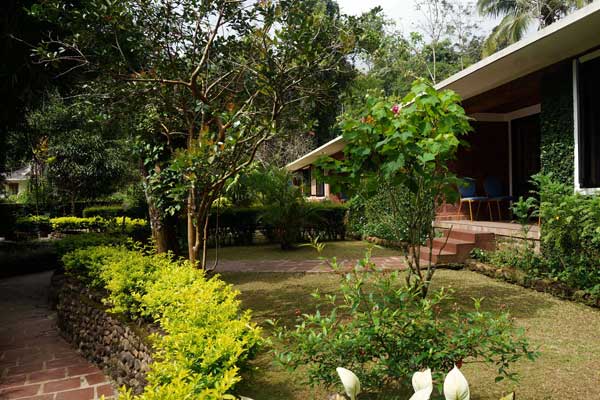 All rooms look out onto lush greenery and the fresh water stream that flows freely through our resort. The water view rooms have a beautiful view of the waterfall and natural rock pool.
In addition,all rooms have broad verandahs that provide perfect nooks for reading, writing or just spending time imbibing the nature around. Some of the rooms have their own private gardens.
Double rooms feature king sized beds. All rooms have pocketed spring mattresses, fan, satellite tv , WiFi and intercom facility. Ensuite bathrooms have gas heated hot water. There is also an intercom facility within the resort to ensure connectivity.